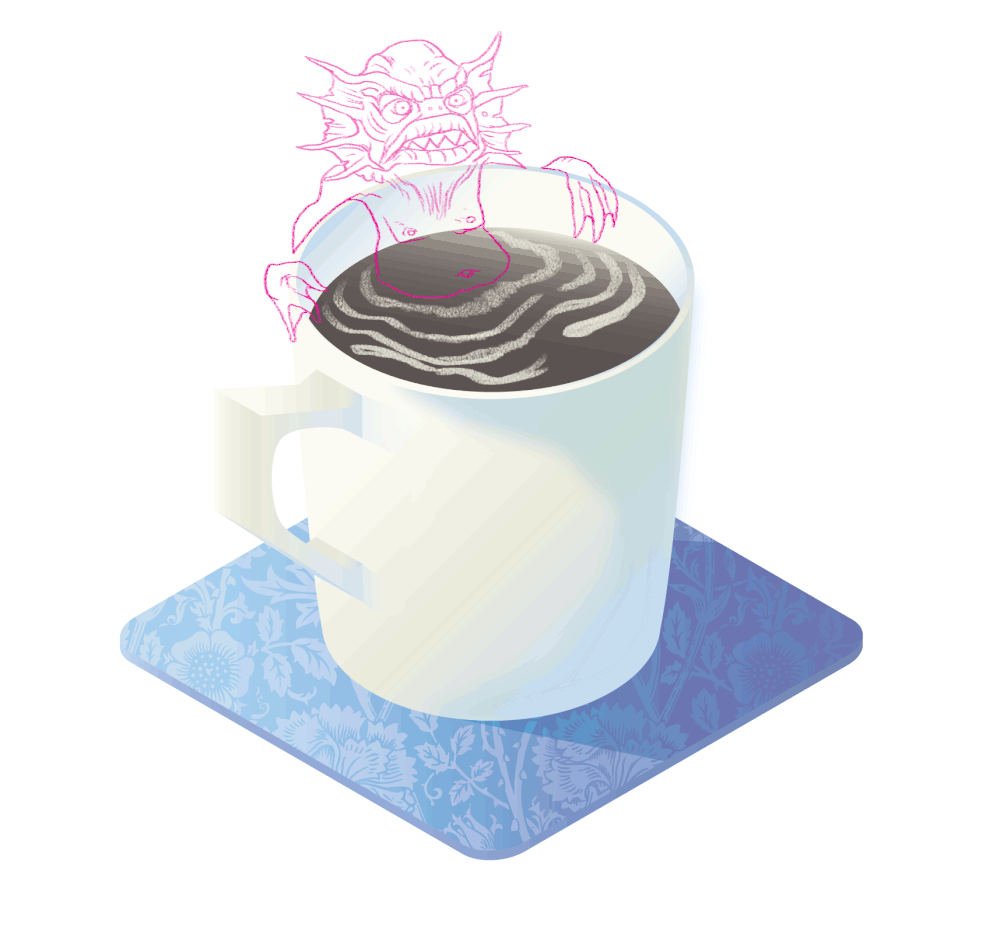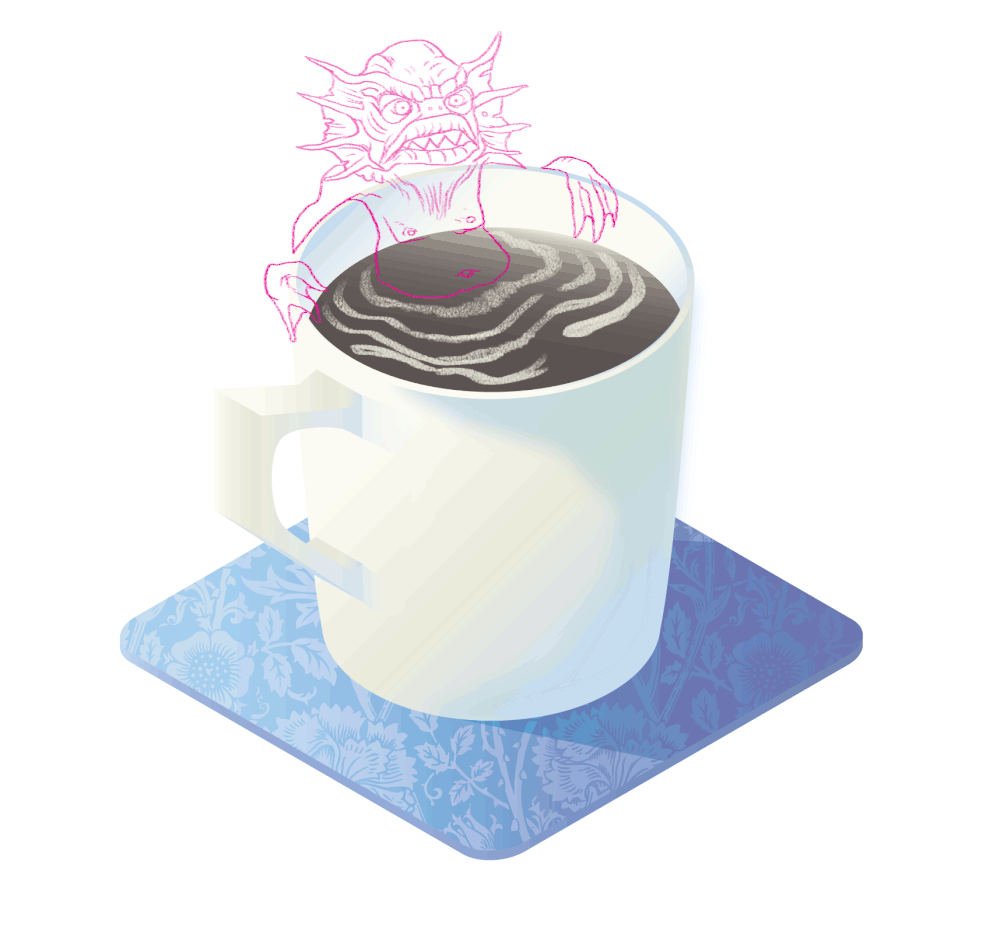 Monster in a cup of coffee - pencil test
Pencil test for this animation created in photoshop. Animation reflects character's personality like he's chilling in a nice hot bath. The coffee cup was created in Illustrator. I made the animation into a .gif, it was short enough to be workable.
The shape of coffee - monster cup of coffee
Animated in ToonBoom Harmony. Digital Cel animation - animated and coloured completely in ToonBoom - and then compiled in After Effects for extra effects.
26 second clip from animated storyboard
This is a very rough snippet from an animated storyboard for a short I'm working on. Guide vocals and so on put together in AE. The animated storyboard was created in ToonBoom.