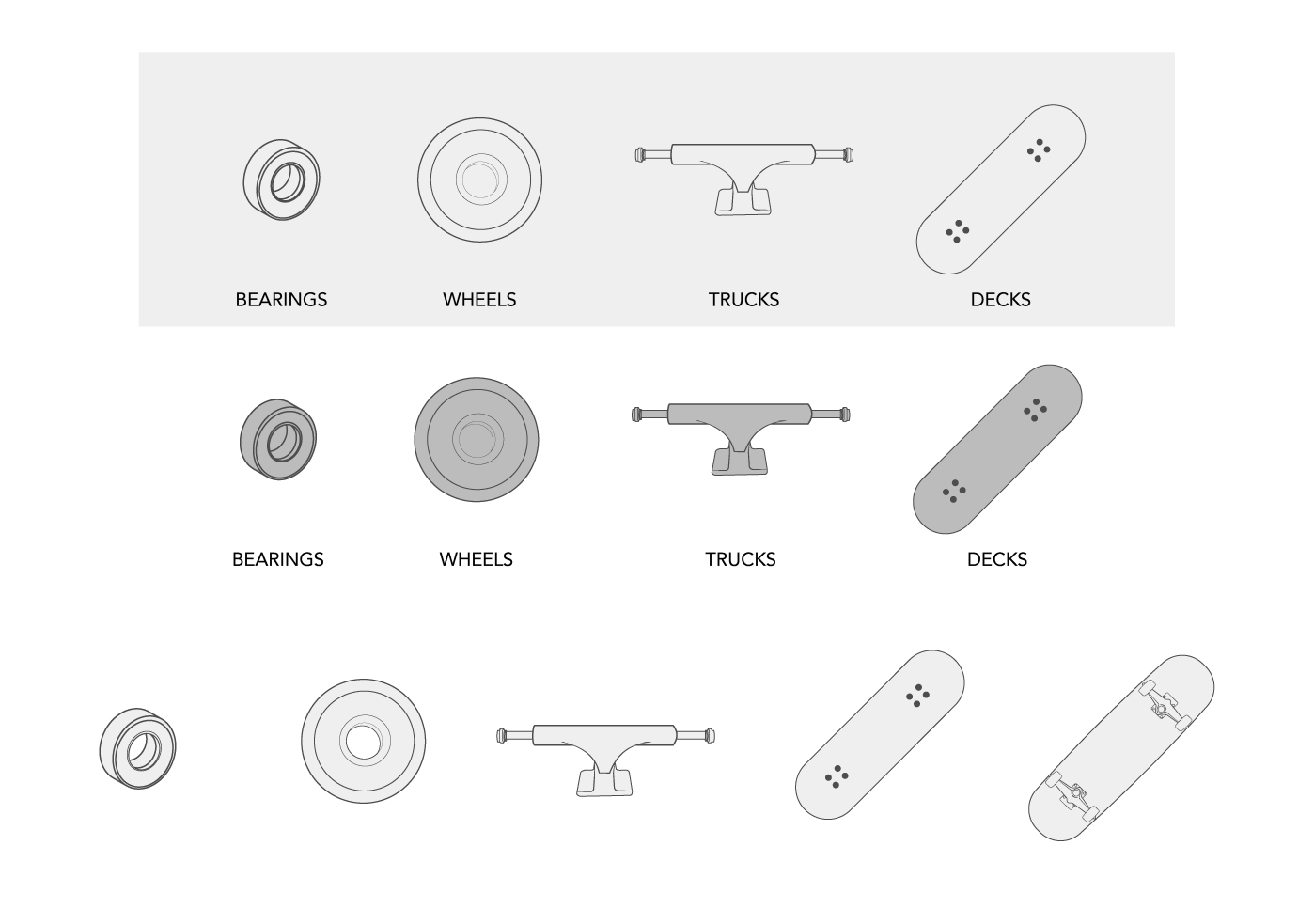 Style guide for Urban Waves
Typeface and colours - the project uses an extensive colour palette in different themes to achieve a bright and intense experience.
Urban Waves posters, typography and tag lines.
Poster designs with a variation of different colour treatments. I love the rigid blocky lines and shapes of the Squared Galaxy typeface for a Display text typeface. It contrast beautifully with the organic curvy elements within the illustration.
'For those who ride rigid surfaces'
Again variations of the illustration element of the design - reused multiple times in different media formats within the project. The illustrative element is a mixture of photo and vector shapes, colourful and vibrant to support the brand personality of Urban Waves.
Urban Waves Visual design - desktop
Medium to High-fidelity mockups of different pages for the Urban Waves website: Landing page and Decks page. Product pages for individual desks are viewable in the next images. Rapid prototyping was done in Adobe XD/Sketch. Click on the video to preview a possible user journey/flow via a screen capture of the prototype. The Visual design is a little more traditional layout and format for an commerce site. The Graphic design and branding conveys a surf type feel to skateboards.
Product pages
The product pages for the boards allow a range of interactions with a 'you might also like' section populated by the choices the user has made before.
Urban Waves UX of Rapid Prototype
Screen capture of visual design and possible UX, a user journey coming in from home page down to the product page.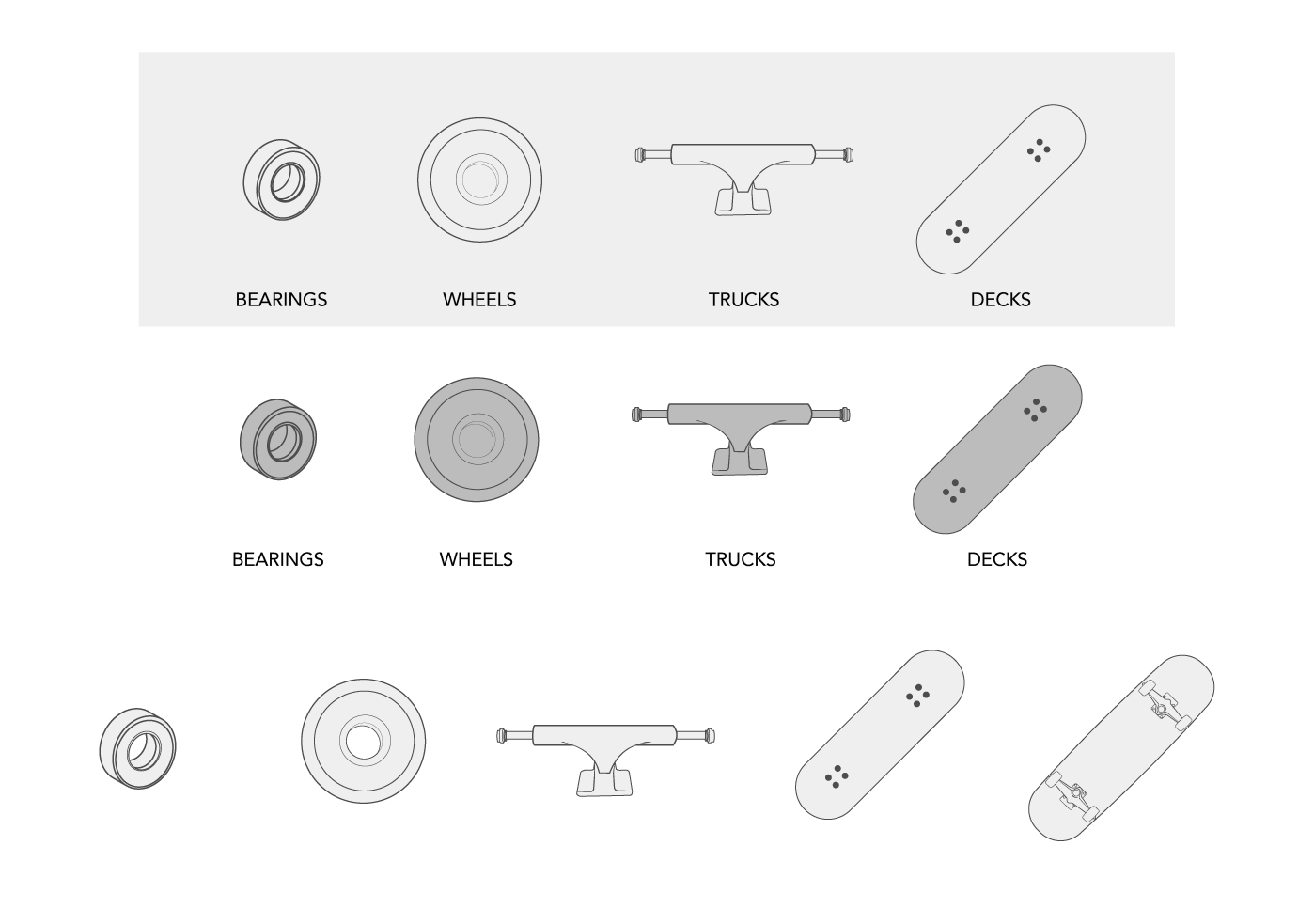 graphic elements - icons
Keeping things visual. These were created to be part of a tab that drops down from the navbar when the navbar element is clicked. The panel offers a visual choice for different skateboard parts or a pre-built range and filters the user to different parts of the website.
Skateboard deck design - Urban Waves (ride rigid)
An example of Urban wave deck designs. Mad Donald illustration for the deck created by myself along with the design.